This Fall, Hong Kong businessman and climbing enthusiast, TK Yim trekked Mt. Manaslu in the Himalayas and raised over $7,000 USD for HCC! We asked him about his trek and what inspires him to give back.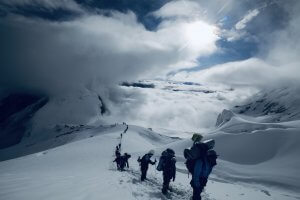 Was this your first trip to Nepal?
It is the third time I visit Nepal. The first two were trekking to the EBC [Everest Base Camp] and the Island Peak.
What inspired you to make your trek a fundraiser?
I was actually inspired by a Japanese mountaineer when I trekked to the Everest Base Camp. I saw a poster in a small shop on my way to the base camp (somewhere between Phakding and Namche). He raised a fund to support the sherpa's family.
How did you find HCC?
I was searching on internet if there is any NGO who is support the young kids in Nepal. Then I found HCC.
What do you find most rewarding about sponsoring students through HCC?
I was impressed by the innocent smiles of the children in the mountain. To me, they seem to be very poor and have nothing but actually they have a lot more than I have (coming from a modern business city). I do hope they have good health, good education and one day they will be able to contribute back to their community, their country.
Do you have any advice for people trying to find a way to give back?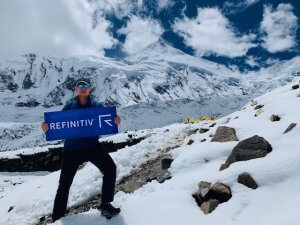 If anyone wants to give back to the society, I would suggest for them to focus on our next generation including food, clean water, health, education and environmental protection. Children are our future. The future is theirs.
We hope next time you come to Nepal you can meet the students at Khushi Ghar!
I would be delighted to meet the students. I think it would be great if it can be arranged when I go to Nepal next time (maybe next year).