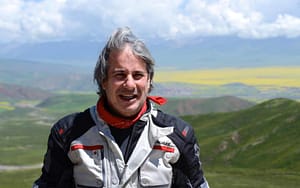 It all started with a dream. When Artur Ferrari was a little boy growing up in Brazil, he had a dream that he wanted to see the world on a motorcycle. "Brazil has a lot of poverty, too, you see," Artur said, noting that when he left home for the first time, living and working in different places around the world, he never forgot his boyhood dream.
For 20 years, Artur lived in Miami and would spend time living in Italy at different periods, although currently, he is living in New York City. However, in 2008, Artur finally had a chance to live his dream. "It took me 30 years," Artur said, "but I finally had enough to leave everything and ride my motorcycle [around the world]." Artur traveled from Miami to Brazil, back north to Alaska, and then shipped his motorcycle to Germany and from Europe, eventually rode his way to Asia.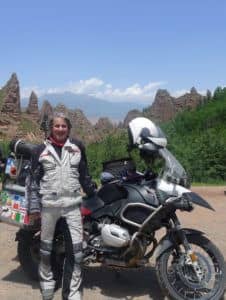 While in China, on the border of Tibet, Artur witnessed a great deal of poverty affecting families and children especially. A devout Buddhist, Artur discovered a stark contrast between the beautiful, ancient temples in Tibet and the poverty of the local people. It was there that Artur first realized that he was missing something in his life: the importance of giving back to those most in need.
In 2013, Artur returned from his travels and returned to working in Italy and eventually making his way to New York City. In that time, he had developed an interest in Nepal, and the deep history of Buddhism in Nepal. He realized that he was looking for an opportunity to give back to the people of Nepal, particularly the children. After reaching out to HCC's friends at The Dharma Shop a few weeks ago, he was referred to HCC. Artur realized that HCC was the organization he had been looking for in order to make a difference in the lives of at-risk children. He promptly sold his motorcycle for $7,000 and donated all of the proceeds to HCC.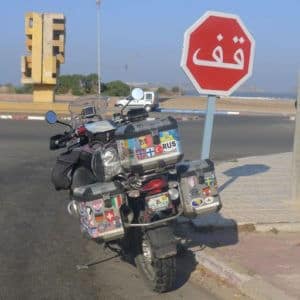 "I feel so happy, you have no idea," Artur said after giving to HCC, "I am relaxed in my heart [and]…back in my spiritual life." When asked about what's the best way to start if one wants to make a difference in the world, he says "be a dreamer! There is no life without dreams-and there is no giving without dreams either."
Thank you, Artur, for your stunning gift of generosity. Your compassion and your dreams are inspiring. We are so thrilled to welcome you to the HCC family, and so grateful for your support of orphaned, abandoned and at-risk children.