Giriraj has been part of the HCC family since 2004. He is editor of his college newspaper, an excellent student and was project manager of HCC's Wifi outreach program providing internet to schools in rural regions of Nepal. He is grateful, kind and a true success story. We asked him what "hope" means to him.
Hope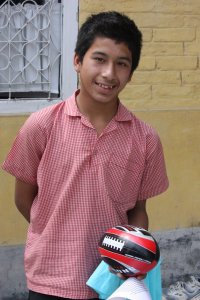 What was empty a decade ago, now is filled with positivity, aspiration, expectation, and hopefulness. The vacuum that was being inherited from one generation to another has vanished during my lifetime. The rays of hope have finally penetrated the darkness and have spread its light all over my family, and my society. If Himalayan Children's Charities had not bestowed its love and kindness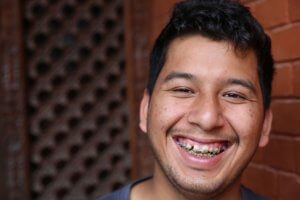 upon me, then the emptiness and darkness that existed in my family tree would be perennial and would be passed on to many generations to come. With every passing day, Himalayan Children's Charities has made me hopeful for a better future and a quality life.
This piece of writing that you have been reading is a very good example of how Himalayan Children Charities has transformed my life. Before me, none of my family members were able to read and write, not even in our native language. More interestingly, I am the only person in my family to complete  secondary education and study all the way through university. The way Himalayan Children's Charities has educated me with care, nurture, and joy has helped to make me feel capable, independent, and important. The education that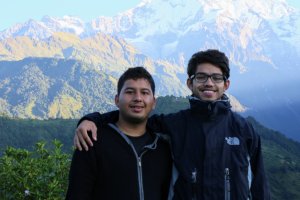 HCC is providing me has helped me discover new hopes and have provided me with strength and mentorship to fulfill it.
The life that once was full of despair and desolation is now marked with positivity and enthusiasm. Himalayan Children Charities have been an antidote and spreading perpetual light to eradicate stress, fear, and sadness from my life. With the support of  Himalayan Children's Charities, uncertainties have become certain and the pain has completely healed. It has helped me build hope while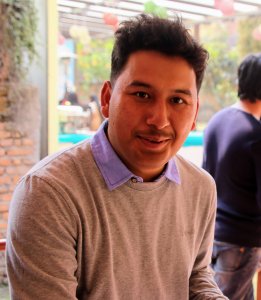 times are good and so that I can handle when life takes the worse turn.
Every single aspect of my life has gotten better with the presence of Himalayan Children Charities. It has been cultivating
hope in the lives of hundreds of orphans, abandoned and underprivileged children like me. Himalayan Children Charities is a synonym for hope to me and thousands of other youths like me.
Thank You!!
Giriraj