Sankar is a hardworking student who enjoys helping his younger Khushi Ghar brothers and sisters with their studies and sports. He is working on a degree in accounting and is half way through a 3 year internship with an auditing firm.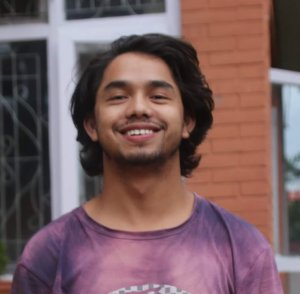 For me, Gratitude is the magical word that all the students use. Appreciating people and giving positive responses to people is gratitude. I am a person who is satisfied with little things. I am very grateful for life how it is today. I had never thought that I would be this lucky and happy to be a member of HCC family. Comparing my past life with my present, there is a vast difference. I have seen myself become a smart and proactive person.
I have no idea how my life would be if I was not supported by HCC. HCC has helped me with everything I need in my life. Being a part of HCC, I have learned various life skills which will help me have a better future. I have also been involved in various volunteering activities, visiting an old age home and many more. I feel very proud and thankful to help old people when they need me. In my free time, I go to volunteer in an orphanage for about five hours a day. For me, helping people like me is like giving back to the society. I feel that I am a role model for them. Who I am today is all because of HCC supporters and well wishers. I am thankful to those who have always been appreciating me for who I am.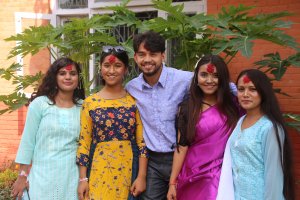 Being grateful is never a small thing instead it was always in my mind. The habit of being thankful begins with appreciating every good thing in life and also recognizing that there is nothing too small for you to be thankful.

My life would have been very different if I had been in some other place. The education that I have now would not be possible at all. My goal would be different from now. Right now, I am studying Chartered Accountancy and have been doing lots of hard work in it. I feel very grateful that I have got a golden chance to study and become who I want to become in future. HCC has always given me such a wonderful platform where I can share my happiness and sorrows with all my family. They are always ready to help me when I am in trouble or hardships. 
So, I am very grateful for all the things that I have with me. I appreciate everything in life.
Thank you for everything.
Sankar