January Update from Dhirendra at Khushi Ghar – Every month we get updates straight from the students!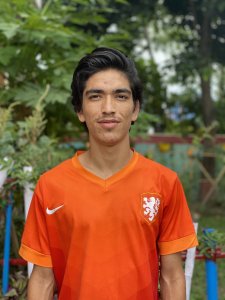 I recently finished my second term examination. I tried my best and I did well.
After that we had sports day. Due to covid-19, we could not play all the games in the college.We only played for one day and then the college remain closed. Now we are having our online classes. I am studying hard and trying my best but feel difficult to attain the class through screen for such long time. Our government had decided make all the people vaccinated and re-open the school, college, etc. So we took vaccine and we took the vaccine card .
We are preparing for the Board Examination. We have already completed our half course. After the course complete we will have two  month leave for preparation for the final examination.
This month we also celebrate the birthday of Dinesh uncle. We ate a delicious cake.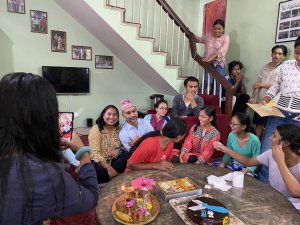 We also celebrate Maghe sankranti. Maghe Sankranti is a Nepalese festival observed on the first of Magh in the Vikram Sambat or Yele calendar bringing an end to the winter solstice containing month of Poush.
I would like to thank all my sponsors and my donors for supporting me and I am very much grateful for having you all. Thank you.. STAY SAFE…
\